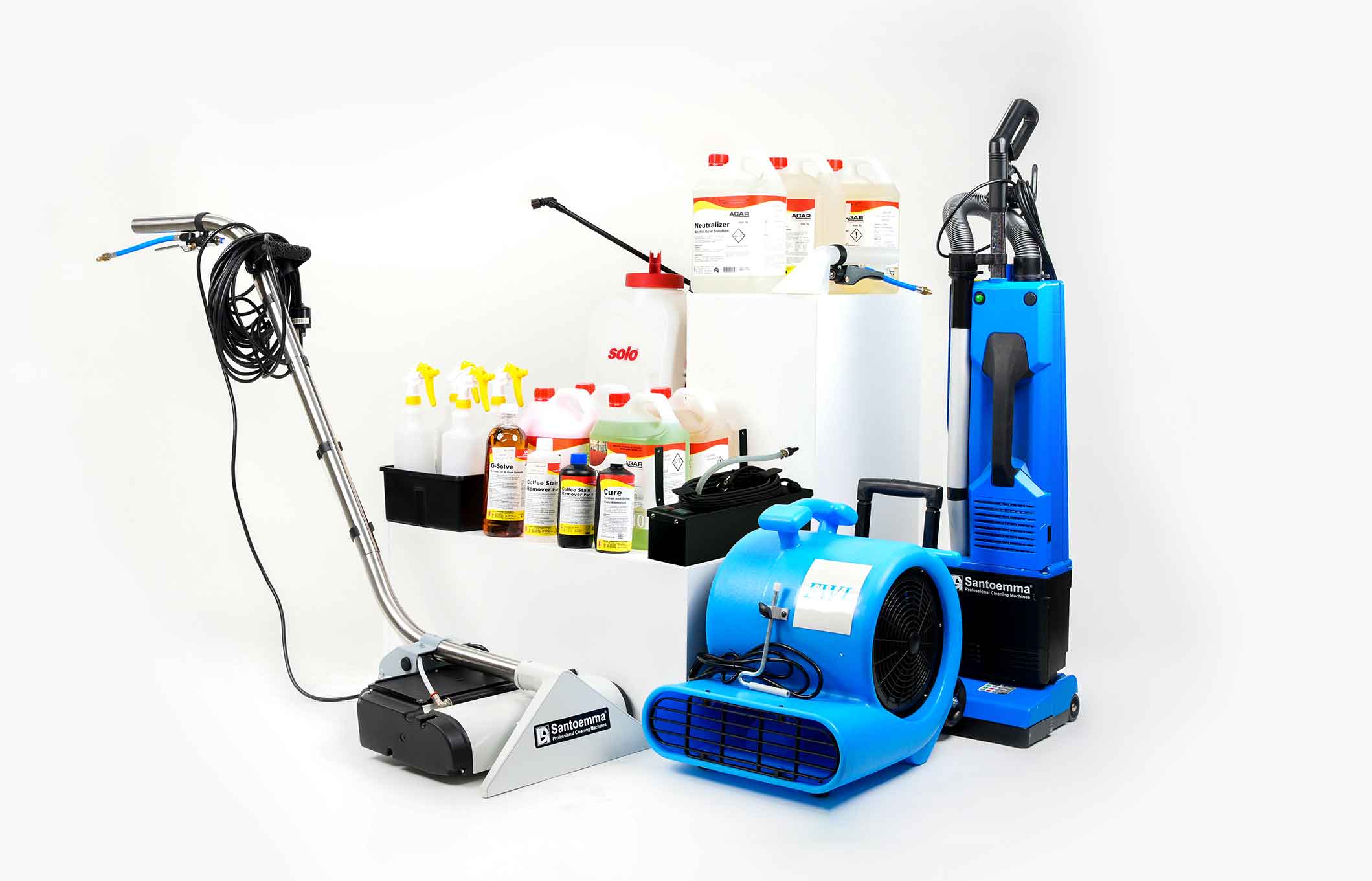 Level Up Your Carpet Cleaning with Proquip's Exclusive Carpet Cleaning Packages!
Carpet cleaning is serious business, so we've put our 30+ years of experience together with our in-depth knowledge of the industry to bring our customers products and packages for the ultimate carpet cleaning success!
Proquip's three Exclusive Carpet Kits: Silver, Gold, and Platinum were created to equip carpet cleaning operations of all sizes with the essential tools and equipment necessary for achieving a high level of carpet cleanliness.
All kits feature AGAR – high performance carpet cleaning chemicals with solutions to combat almost any stain or soiling. These specialised products boost productivity and enhance results on any carpet. The range includes stain removers, pre-sprays, Hot Water Extraction (HWE) formulations, treatments and upholstery care products to provide a solution for every task. Explore the AGAR carpet range here
Our carpet kits are designed to compliment our Santoemma Carpet machine range and include accessories that are only compatible with select Santoemma Carpet extraction machines. Please talk to our team for more information.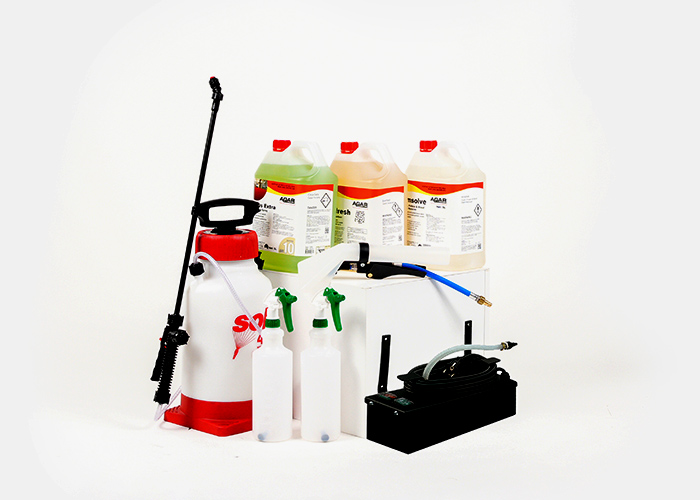 The SILVER Package
The ultimate 'intro to Carpet Cleaning' package, the Silver package includes the very basics needed for a comprehensive clean. Perfect for any small business or sole trader who wants to get into the carpet cleaning industry.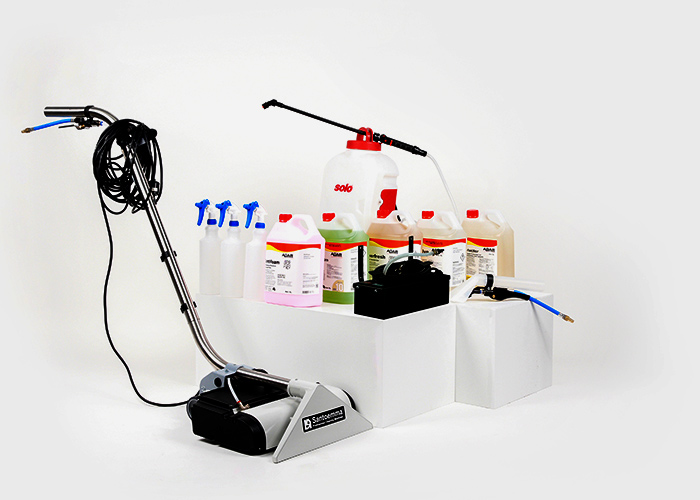 The GOLD Package
A super starter or perfect add-on to your existing small to medium carpet cleaning business, this kit has a few extra power chemicals for stubborn stains and a deeper treatment.
The PLATINUM Package
Our most comprehensive carpet cleaning package, the Platinum kit includes everything required to deliver Proquip's 7 Steps of Carpet Cleaning at a commercial scale. This is the ultimate kit for the experienced carpet cleaner or for a larger cleaning business wanting to add cleaning carpets to their services.
Talk to our team today to find the best carpet cleaning solution for you!