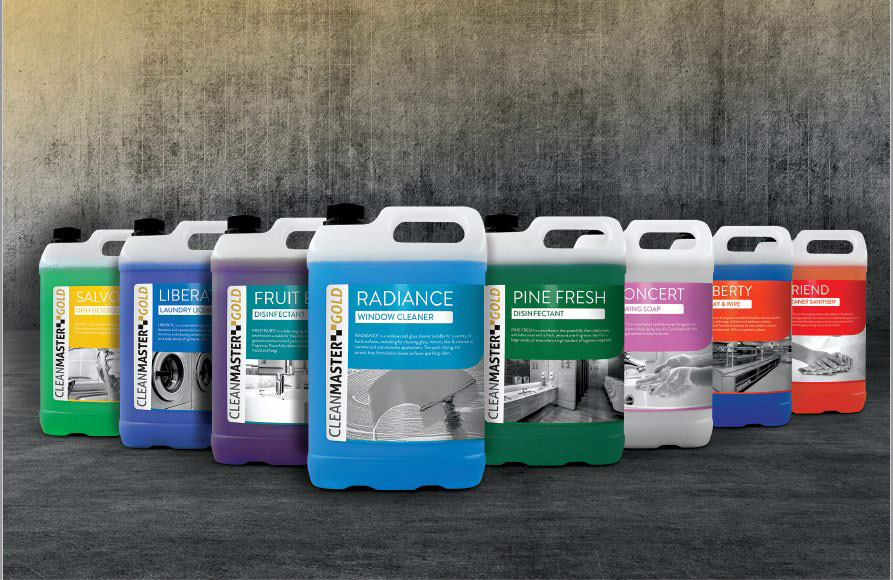 You asked – we delivered! Drum roll please…
Introducing our Cleanmaster Gold range of high strength chemical cleaning products. As one of New Zealand's long-standing providers of cleaning equipment and hygiene supplies, we've developed our own range to suit Kiwi Businesses. We love our new range of chemicals, we know you will too!
With over 20 years in the industry and a thorough knowledge of products and chemicals, we decided it was high time we took our expertise and developed a range we knew would work for our diverse customer base.
For industries such as commercial cleaning and hospitality all the way to aged care and domestic cleaning, this curated collection of flowing soaps, degreasers, disinfectants, bleaches and more have been developed with Kiwi businesses and environments in mind.
Each of the Cleanmaster Gold products suit a wide range of cleaning needs and provide solutions across many industries including:
Automotive (Degreasers)
Hospitality
Aged-Care
Commercial Cleaning
Domestic Cleaning
Food Processing
Accommodation
Health Services
Education and Childcare (Schools and Daycare)
To talk to us today about our Cleanmaster Gold range and to book a FREE, no obligation full site audit, call our friendly local team today! 0800 37 66 85