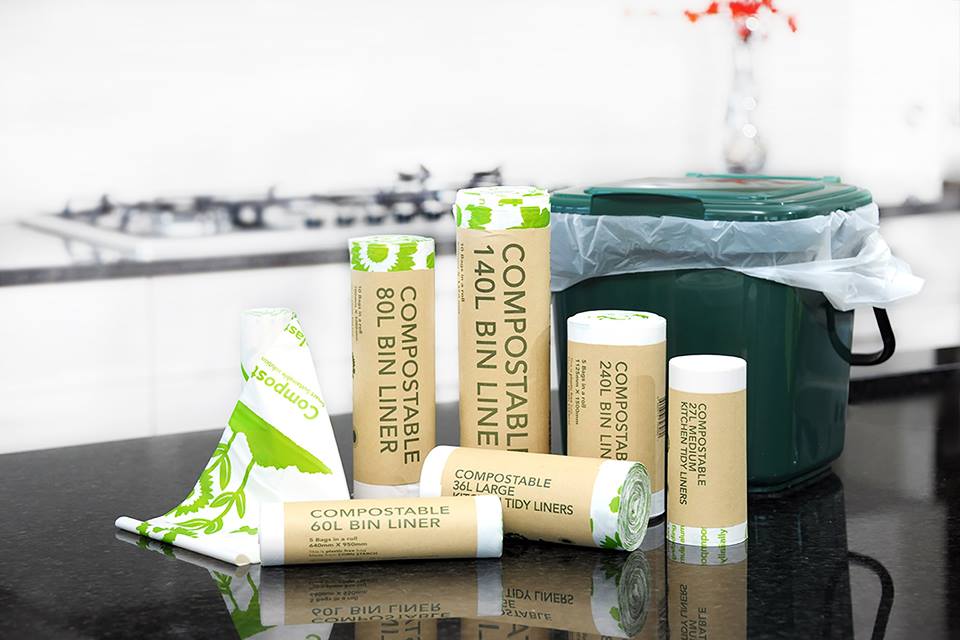 Introducing our range of Ecobag bin liners…
At Frontline we have heard the call for more sustainable products – especially with the use of plastic! That's why we stock the amazing range of bin liners from New Zealand's own Ecobags range of compostable and degradable bags.
Did you know 56% of people are likely to spend more on sustainable products that do not harm the environment?
Offering your customers, a sustainable and eco-friendly choice just makes good business sense! We have a range of bin liners for both commercial and residential use – for kitchen bins to wheelie bins! The Ecopack compostable bin liners and bags are certified home and commercially compostable. The compostable range contain corn-starch blended with PLA and PBAT. Compostable bin liners and bags are designed to break down in approx. 90-180 days in home or commercial composting conditions.
The goal here is to reduce landfill waste. We all like a clean and tidy house or workplace, especially when it comes to our rubbish – lining our bins with plastic bags has been the easiest and least messy option – but that is becoming a thing of the past! A compostable bin liner exposed to air, warmth and moisture will break down over 3-6 months unlike plastic which takes 100's of years when composted.
A common misconception about compostable bin liners is that they're only available in sizes suitable for standard kitchen bins. You can get compostable bags and bin liners in a variety of sizes and formats. Ecopack compostable bin liners start at 7L capacity (perfect for extra small bathroom bins or bench-top compost caddies) and go right up to 240L (suitable for large wheelie bins and commercial use). And there are lots of options in between!